Dumbest Dungeon
Jam Version Fixes and Polish completed.
---
Week 3
We have completed all the changes we think resolve issues raised by the Jam players. This is a final Jam version of the game now. Presuming there are no significant bugs of course
Stuff that was done.
Dungeons only spawn in there correct Map zones now. (Forest, City, Roads etc.)
Tutorial added that should help onboard players.
Smoother scene transition.
Inn improvements to movements.
Better effects for when you have completed achievements.
Added some missing Monster descriptions.
Monsters now show damage value and a hit effect.
Better monster outline for selecting.
Player toon icons new Animating selected outline.
Player toon icons animate and show hit effect.
Player toon icons new death state.
Show rested cards on backpack in game screen.
Stuff we plan next.
We are considering what we would do to make this a full game as apposed to a jam game. There are sever parts that we have identified would need to be enhanced.
Plot for primary adventure.
Side plots per added character toon.
Better geometry for dungeons.
More variety of dungeon's both graphics and generation styles.
Dungeons need to be more interesting (Secret passages, doors, dungeon quests for example)
More cards.
Character specific power cards.
Basic animations for the mobs.
Juice a lot of juice.
Damage Notifications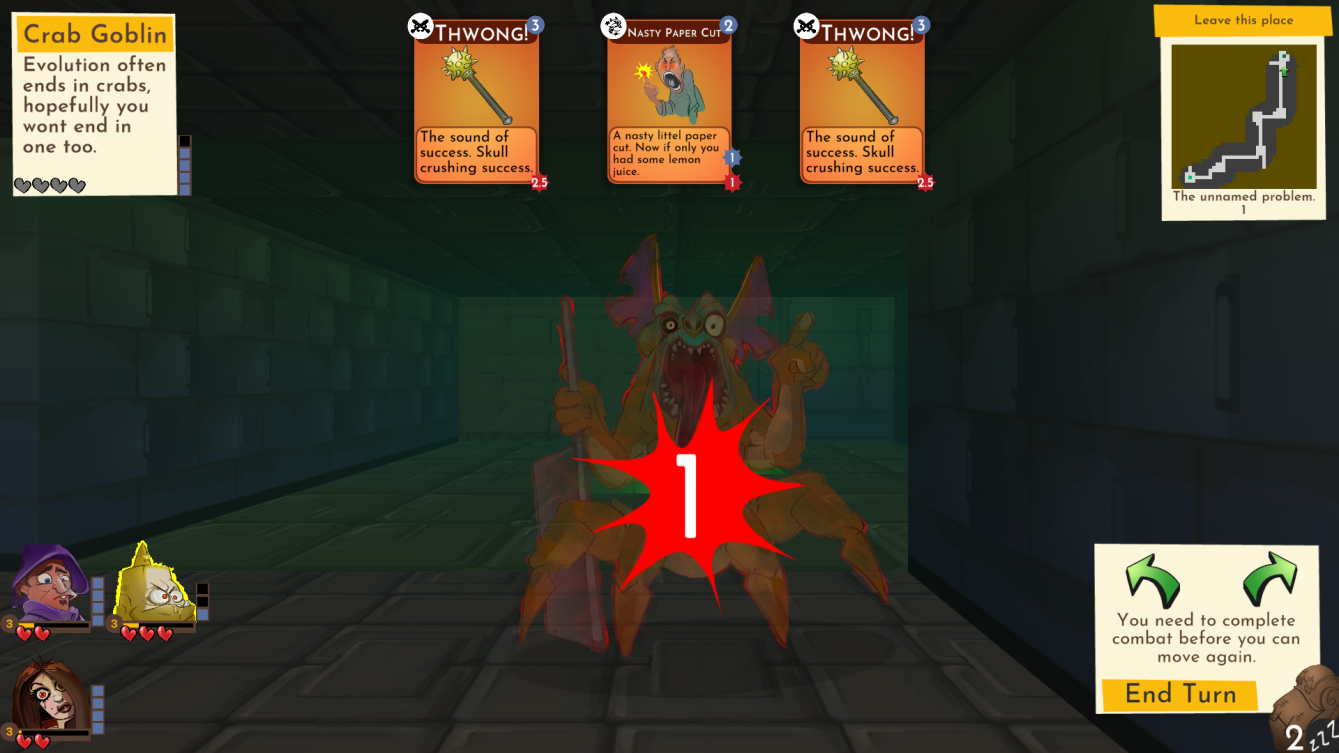 Improved Map Dungeons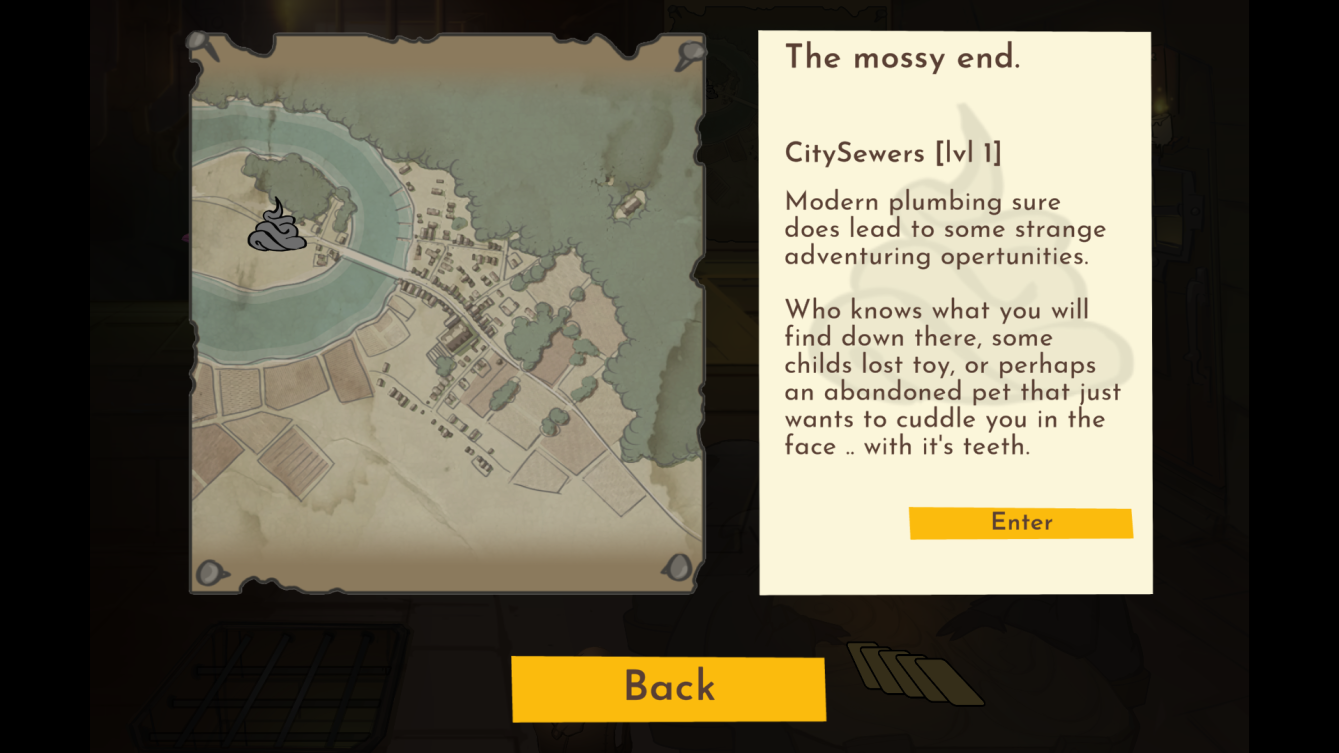 New Character Icon effects